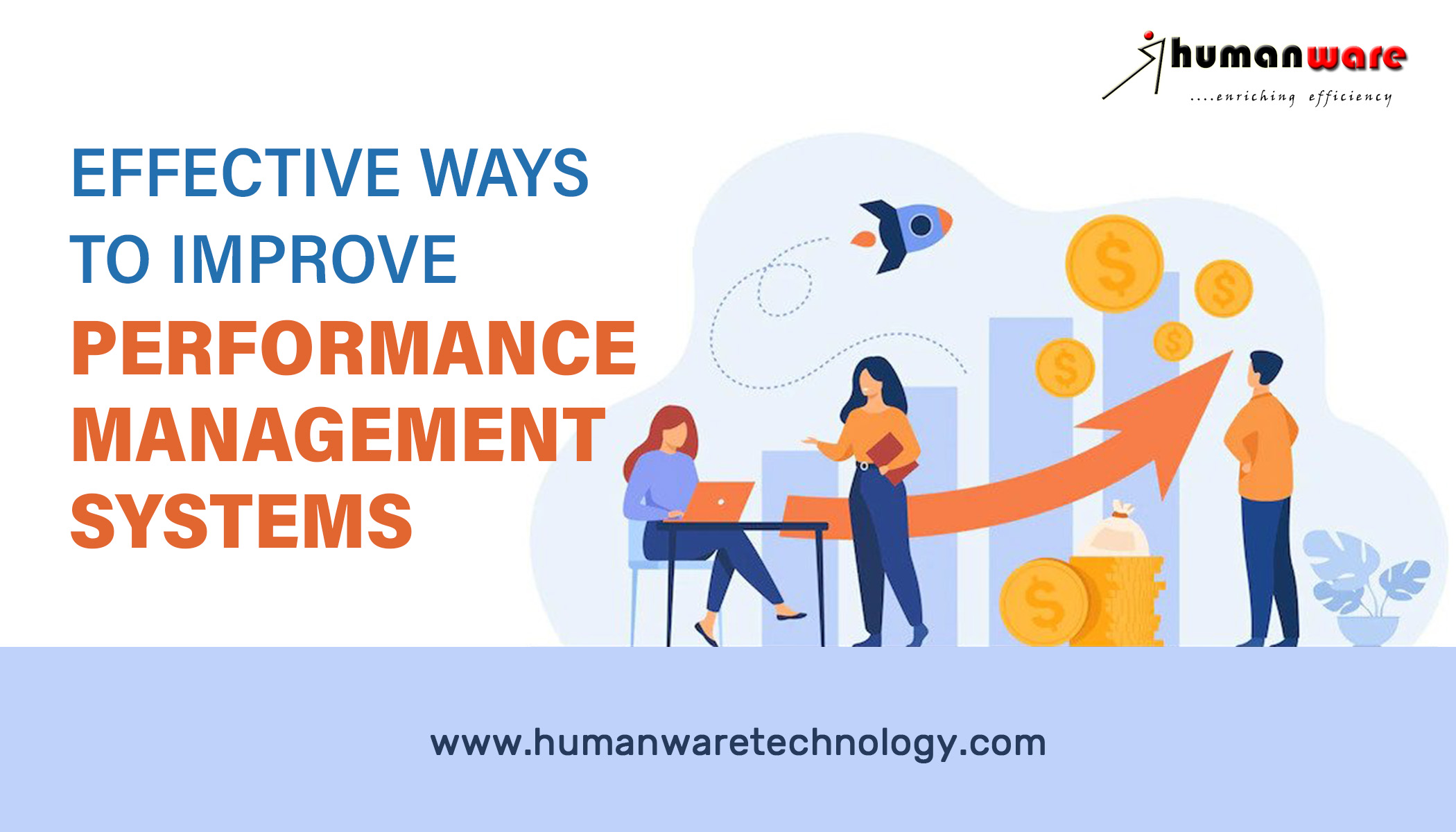 Effective Ways To Improve Performance Management System
The workforce is what brings the best of the organization, thus growth of the employees performance directory results in organizational growth. A Performance Management System can be defined as the process of evaluating individual accountability for meeting the assigned goals. The key feature of a performance management system is to analyze an individual's performance and get feedback from managers and peers to confirm individual growth and development to achieve the ideal result.
HR understands the importance of Performance management and are always eager to find effective ways to improve performance management of their fellow colleagues. let's take a look at few effective ways to improve performance management system in the organization:
1.Begin with planning
Before execution it's time for planning. Most of the management spend no time in the initial planning stage and face issues while implementing the plan, resulting in the failure of execution. Planning provides and sets the stage for communicating objectives and setting an actionable plan to guide the employee to achieve goals. Although there will always be some that are non-negotiable, but with collective collaboration of the manager and employee an effective road map can be designed.it is important to identify long-term as well as short-term goals, along with an action plan around how they will be achieved.
2. Effectively set goals
One of the most efficient ways to improve performance and make it easier to manage is by effective goal setting with well defined KRA's and OKRA's. two key elements to consider when developing goals are first clearly written goals and second is directly contributing to achievement of business strategy. Before setting the goal one must answer what and how. As "what" refers to what is expected. "how" addresses the behavior demonstrated to achieve outcomes. A focus on objective, behavioral-based, and observable outcomes that are job-related assist to ensure fairness of the process and reduce discrepancy. Using the SMART( Specific, Measurable, Achievable/Attainable, Results-Oriented/Relevant, Time-Bound) framework provides clarity up front to employees who will be evaluated against these goals.
3. Creating an ongoing process
Performance evaluation is not only a one day job or should be performed once in a year, regularly or Quarterly based evaluation can help in bringing the best out of the workforce. Performance management generally includes goal setting, performance planning, performance monitoring, feedback and scheduling training to develop employee skill sets. The regular evaluation helps in developing and staying updated with the ongoing process. This environment will encourage development and drive positive results with directed performance management. Often when an employee experiences roadblocks the manager can now see and guide them.
4. Create effective ways to measure success
Mapping and managing the performance of an individual is not an easy task. using different techniques like 360 degree feedback, 9 box grid for succession, normalization and bell curve, skill matrix and side-by-side trends to measure employee performance. Using different techniques for measuring performance gives HR the opportunity to understand the different aspects for employee career development as planned as required. Using the data as a reference document for regularly monitoring progress like goal,performance planning and training. Organization used different techniques to manage the performance of employees of different departments as every one has a different KRA.
5. Collect and Create data for analytics
Information can be collected from multiple sources, this data helps to increase objectivity and ensures all factors impacting performance are considered. The data can be feedback from different groups, personal observation, documentation of ongoing dialogue, records of any external or environmental factors impacting performance. Many reviews also include an employee self-evaluation. This type of feedback increases self-awareness and is sometimes used to support the performance evaluation process. Reports are very useful in assessing the fairness and consistency of the process. For example, it can be used to compare ratings from one division to another or from one manager to another. People analytics and technologies such as machine learning are also helpful in removing bias from reviews and performance reviews.
6. Documentation for successes
Documentation is important to support performance decisions, review must be consistent with all significant occurrences, positive or negative. regularly tracking "events" helps performance evaluation. When it's time to complete the assessment, the manager has a history of events and will not have to rely on recent memory. But it can also be used as a reminder for the manager if the log has no records for a while, maybe it's time to check in. If an employee performs exceptionally well or consistently meets deadlines, the journal can be used as a reminder to recognize a job well done. Additionally, if a manager notices an area of ​​deficiency, the log can serve as a reminder and record of the circumstances. The performance record can also serve as a reminder for training, i.e. a record of upcoming tasks that the manager can write down to discuss with the employee to ensure they are ready for the job. individual for an upcoming task, then a follow-up discussion can foster continuous learning and improvement.
7. Rewards and recognition for success
To bring consistency in employee growth they need to be encouraged and motivated. Rewarding the employee built a confidence with and developed healthy competition among the team. Clear documentation of progress with performance expectations also allows proper recognition for success. Rewards can be digital certificates or troops or pay-checks or bonuses across the organization.The rewards can change from department to department within the organization depending upon the job complexity.
8. Encourage participation
Rewards and recognition is developed to bring the best out of employees and keep them engaged in the organization, but often seen aside from performance people often get rewards based on personal choices. This causes employees annoyance and some result in the employee quitting his job. This can simply be avoided by having transparency by using HRMS systems in place.