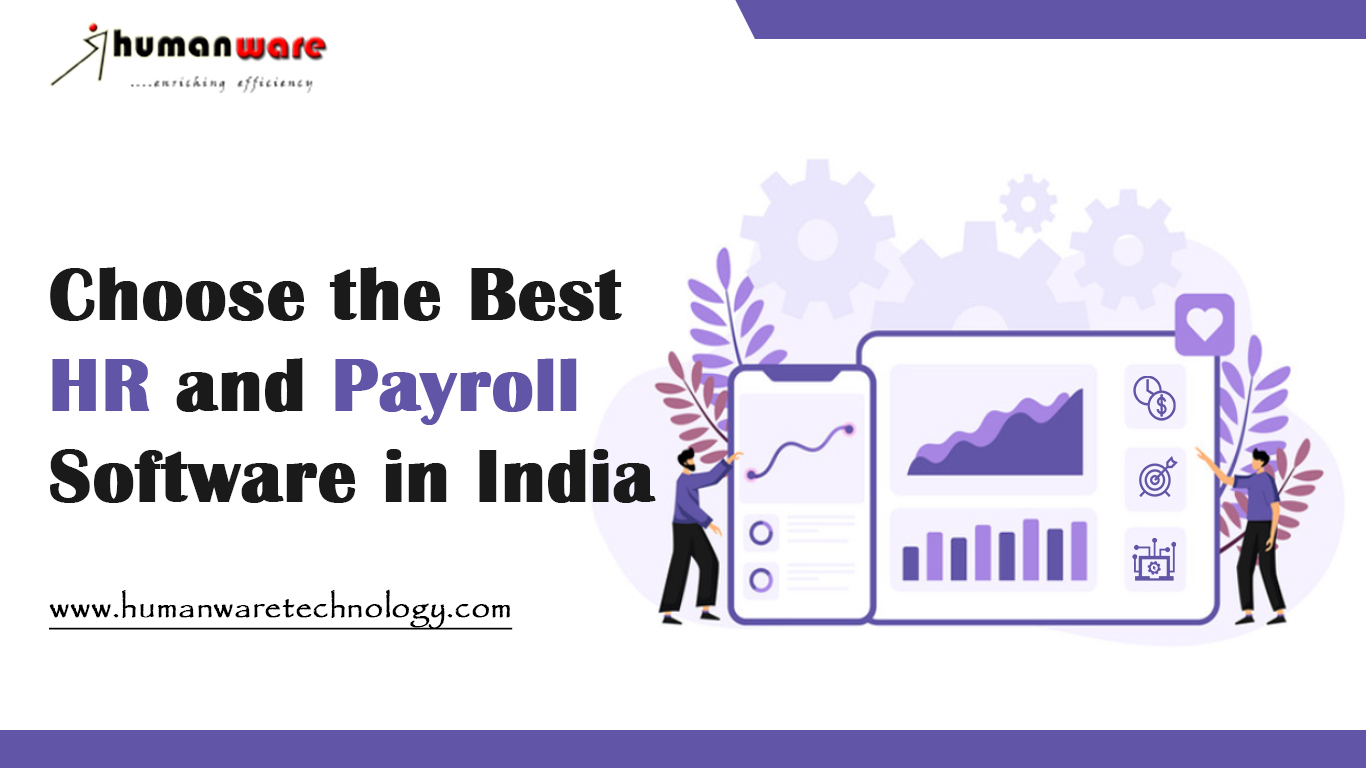 Choose the best HR and Payroll Software in India
When your Hr department appears to be overloaded with paperwork and manual HR chores, investing in the best HR software for your company in India appears to be the best option. Your Human Resource Management staff must have free time to connect with other employees and enhance their working environment in order to increase productivity.
The majority of the top HR software in India includes different accounting solutions that allow HR activities to be automated without having to fill out paper forms or piles of paperwork in the HR office. The following are some suggestions for selecting the best HR solutions.
When selecting the best HR software in India, the level of security is the most crucial factor to consider. Remember that the HR software will have to store a lot of sensitive information, and a cyber-attack might affect your company's and employees' safety.
What if a hacker gains access to your HR software's tax file numbers, job history, medical data, background probity check information, home addresses, dates of birth, or bank account details? As a result, you should choose an HR software provider that offers a cloud-based storage solution and the greatest level of protection. The servers must also be managed by a group of specialists.
Integration of HR and Payroll
When you go through your HR records, you'll see that there's a large amount of data. Also, the Payroll data is enormous. As a result, the best HR software should include HR and Payroll data for better accessibility. Humanware HR has the finest integration, since the system immediately reconciles incoming payroll data with HR records, allowing for quick report preparation.
Employee Self-Service Portal
Employees are required to submit tax returns every year, which means you'll have to give them P9 forms, investment declaration and view their form16 . Employees may also need to rely on the HR department for important HR services at times. Any business loses money due to the time lost and discomfort created by doing things the old way.
Now, with the modern HR solutions, employees have access to an employee portal where they can log in and obtain whatever information they require from any means of event flow and satisfaction. Employee self-service allows employees to get access to personal information, such as payslips, anytime they need it.
Other factors for choosing the best HR & Payroll Software in 2021 :
Accessibility and Mobility
Data Centralization
Time and Attendance Management
Easily and configurable Payroll
Access to holistic reports in real time
Reliable HR and Payroll Software Company
You can manage an employee's entire lifecycle using Humanware HRMS software in Mumbai. This encompasses the entire time a person works for your organization, from onboarding to termination. The best part is that you can do this from anywhere and at any time.
100% compliance and regulation
To ensure regulation and compliance, Humanware HRMS software lets you optimize your core HR processes and payroll. Human errors are unavoidable, whether you're a small organization or a big organization. Humanware HRMS software assists you in ensuring that your payroll procedure is error-free.
Our cutting-edge payroll software based on RPA technology allows you to easily automate your payroll processes. Employee discontent may be exacerbated by inconsistencies in compensation computations. Make use of the Humanware HRMS system to keep your employees satisfied.
Conclusion
Managing attendance and payroll together is a stressful, unnecessarily complex, and time-consuming process for many businesses, taking hours or even days of planning. Payroll management is simple, quick, and stress-free with Humanware HR software. You can trust that your employees will be paid on time and accurately every pay period thanks to a simple three-step process and a strong connection. Our HRMS solutions assist you in managing global benefits and payroll, enhancing employee self-service, automating HR procedures, and ensuring compliance. You may deliver information and services that provide value to your employees and your company by establishing and implementing successful people strategies.