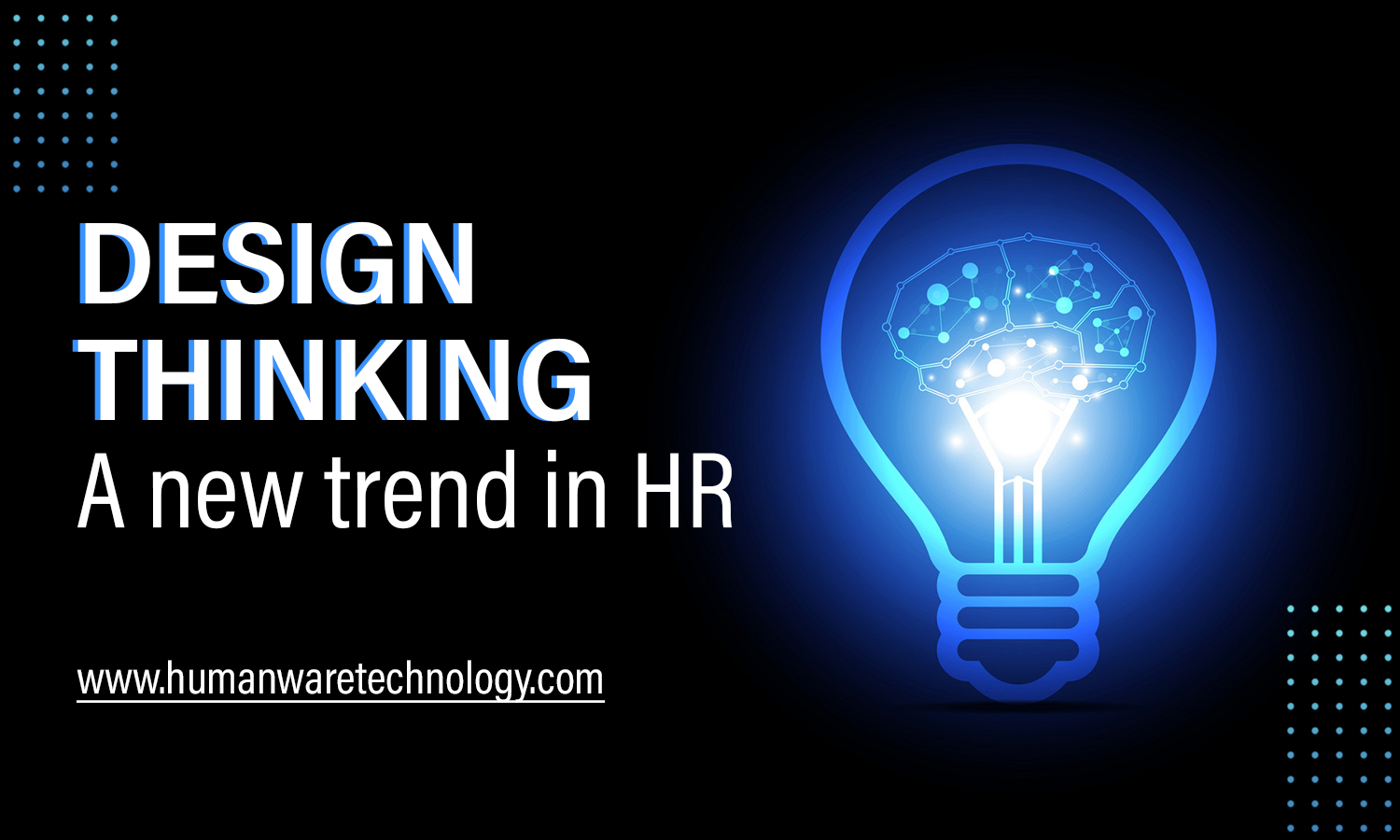 Design thinking a new trend in HR
In today's world, organizations face aggressive competition in this globally connected world characterized by a rapid flow of information, and highly mobile workforce, and for rapidly changing technologies. Design Thinking is a management practice that combines design methodology and business processes to bring people-centered innovations to the organization's products and services. Companies now want to learn to think like designers and apply design principles to their workplace. Design Thinking is about creative problem solving. It is interdisciplinary and collaborative in nature and is human-centered, context-dependent and culturally sensitive. As the world enters the digital age, challenges evolve and organizations must make sure to keep pace with the changing design landscape. Design Thinking is at the heart of effective strategic development and organizational change.
What is digital thinking in HR?
Design thinking in HR is a process that identifies needs and then creates solutions around that problem. Learnings are based on empathetic observations of how people behave in specific environments and react to events in that environment. Therefore, the approach is a practical method of creating innovative solutions. The human element of thought is central to the design. To repeat, design thinking creates processes around humans, not just humans. Therefore, it draws on evidence of how humans behave towards a product or service and continually improves that experience. The method we all know and use to solve problems is to identify the problem, then investigate and find solutions. Design thinking is not about creating a solution. Rather, it is an ongoing process of adapting thinking and approach to meet the needs of end users.
Scope of Design thinking in HR
Design Thinking in the onboarding process puts into action here, HR can leverage a variety of tools. For instance,an empathy map enables you to identify moments that matter in the new hire journey and assess potential roadblocks or detractors as well as opportunities to make an impactful impression.
Design thinking for Learning and development. Design Thinking in learning and development opens the possibility of understanding your challenges more deeply and implementing solutions that align much more closely with your employees' needs. An essential element of Design Thinking is to involve the audience. for example, through co-design workshops.
Design thinking helps your organization leverage human-centered innovation. By using Design Thinking, you can innovate and continuously improve upon your processes by drawing on real-world data from co-creators and user feedback. Rather than relying on theoretical research or historical experience, you're using real-time feedback, gathered through iteration with your target group, to adjust, refine, and improve.
Scope of Design thinking in HR
1. Design Thinking To Help HR Reinvent Itself
Design thinking incorporates HR philosophy and toolbox, offering interesting methodologies to reinvent every aspect of performance. It transforms the traditional process-oriented model into a people-centric model, in which personalized solutions for employees become possible. The motive behind the initiative was to create sharper HR, in which there were no silos, time zones and cultural barriers. As a result, it provided much needed space for innovative HR solutions. This opens the door to quality training that can be proud of an employee's performance.
2. Focus On Employee Experience
Improving employee engagement is a top priority for HR professionals. Design Thinking provides a variety of tools to create inspiring work environments, user-friendly systems, innovative functions and other forms of collaboration where the employee is at the center of everything. Human empathy is a basic requirement for understanding and clearly identifying problems. And once you've done that, you can easily generate a range of solutions and come up with the right solution.
3. Design Thinking And Learning
While learning and development is one of the important tools for empowering and engaging employees, it often does not produce the desired results. Indeed, the conventional learning and development content is generic and does not take into account the learning capacities of each employee. Design thinking in HR can be a great help and assist you to create the right learning and development initiatives with the most adaptable content. Based on the needs of the employees, it can be designed to be experiential, personalized, and not-so-arrogant. Employees also want short, relevant programs that can be accessed from anywhere using their mobile devices. All employee requirements can be taken into account before arriving at the perfect learning and development initiatives.
4. Feed Company-Wide Innovation
Many organizations are afraid and struggle to innovate. However, HR can help foster a culture of conceptual thinking in all departments. Cells can be made possible with a new mindset, a new attitude, toolkits and resources in every project that is placed within the organization. Successful businesses are not using design thinking as the foundation to create cultural change. preferable than using design thinking in product development or as an event to generate quick energy, these businesses have done so in all of their projects and initiatives.
5. Create A Mindset That Drives Results
Design thinking goes beyond routine practices. It puts employees at the center of the design and ensures that the design is in tune with the emotions of the users. Consisting of a flexible systems methodology, it takes into account multiple and divergent perspectives to arrive at a promising solution. When HR is able to operationalize this mindset across silos and teams, they can achieve greater collaboration and, in turn, impressive results.
Humanware HRMS to achieve organizational goal
The objectives of human resources management systems(HRMS) are already aligned with those of Design Thinking to improve the user experience. With Humanware HRMS, you can create new opportunities for HR teams to lead a disciplined, streamlined, and efficient process that addresses employee concerns appropriately. This simple yet effective methodology generated higher levels of employee satisfaction, productivity and engagement. With the next generation technologies like artificial intelligence, machine learning, robotic automation, business intelligence and many more, Humanware HRMS is the best HR software for your business. Humanware HRMS is all that you need to manage your entire employee life cycle on a single unified platform. business can plan new strategies for improving employee performance and engagement in organizations with Design thinking in HR.