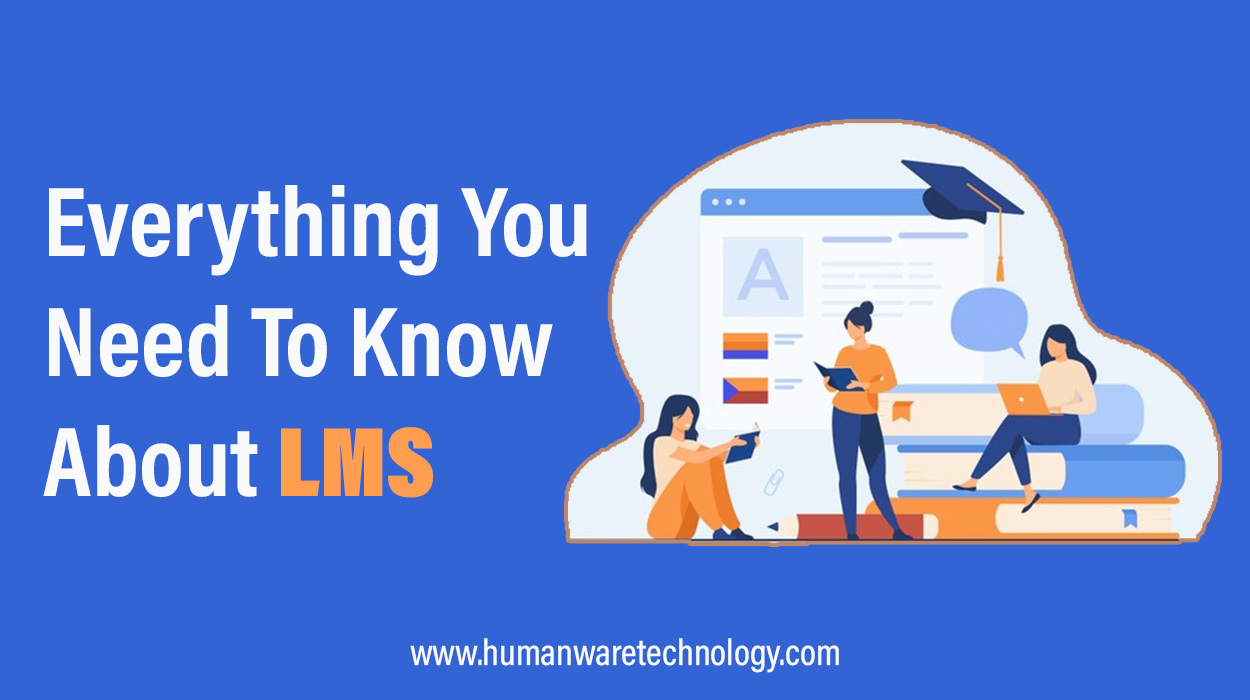 Everything You Need To Know About LMS
Online learning is the way to the future. Training and development departments plan to invest more in online learning. A learning management system provides a means for the instructor to create and deliver content, monitor student participation, and evaluate performance. Systems can improve traditional teaching methods while saving organizations time and money. An effective system allows instructors to efficiently manage user access, schedules, certifications, and notifications. Learning management systems can be used by businesses of different sizes and domains.
What is LMS ?
LMS stands for learning management system. An LMS is a digital platform that helps to automate employee training. with an LMS trainer can gather all learning materials in one place and make them available to all the learners in just a few clicks. Trainers can create a different group of learners according to their function or job position. Trainers can assign learners a single course or test or a whole series of materials called a learning path, and easily track each learner's progress to encourage the leaders and help your team develop faster.
LMS portal is basically categorized into two main types of online training and second is classroom learning. Classroom learning is a traditional form of learning in which the learning environment is generated inside the confines of a classroom's physical walls. In-classroom learning, as the name suggests, requires both the trainer and the employees to be physically present inside the classroom. Online training commonly known as digital learning is similar to classroom training but in an advanced way, the lectures can be pre-recorded or live season; it also allows lecturers to configure the season with multiple study materials.
Features of Learning Management System
Automation: Learning management systems enable administrators to automate repeated and tedious, automation helps trainers to create activities within no time.
Personalized learning: The LMS creates personalized learning experiences for users, offering course formats tailored to their needs and suggesting topics that the user might find interesting based on the courses they have already taken.
Localization: The LMS includes multilingual support capabilities so that learning and training content is not affected by language barriers. Some LMSs integrate geolocation features that allow users to automatically present the appropriate version of the course upon connection.
Easy Customization: A learning management system helps trainers to create customizable training for employees with flexible courses with different study material.
Gamification: Some LMSs include gamification features ie test's designed in the game that allow instructors and administrators to create courses with added motivation and engagement. This can help employees who need additional incentives to complete the course, possibly in the form of rankings and points.
Certification: This functionality is essential for systems used for online training and compliance certifications. Trainers and administrators need to be able to assess an individual's skills and identify gaps in their performance. This feature also allows the use of LMS records during an audit.
Benefits of a learning management system
1. Increased knowledge retention
E-learning or online learning empowers the user to go through the training again and clear for any queries. There are no boundaries of location or time to attend the lectures apart from that employees are given a customized course that makes employees ready for the job with the time. with an LMS employees can have deep knowledge.
2. Reduced Learning and Development costs
An LMS is an investment for future learning and training in business. Creating online courses that can be repeated as often as needed is significantly cheaper than teaching face-to-face or arranging a training season for new joiners. Many large companies have saved thousands if not millions by switching to an online learning model. Some learning management systems integrate with other tools so they can directly connect show sales numbers. This data allows you to allocate your training resources more efficiently so that your training money can be stretched even more.
3. Increased employee satisfaction
Online learning programs are more convenient than sitting in all day workshops or lectures. The course can be designed in such a way that keeps employees engaged throughout the session with activities like shot quiz and other enternating tasks. Employee glances th pulse easily and gets fit for the job.
4. Monitor user progress and performance
Whenever the learning process is completed the next step is to evaluate what knowledge has been acquired. LMS is not only about learning but also monitoring the employees knowledge. The leader can monitor the progress of the employee and track his performance.
Conclusion
The right LMS helps you save time, set unified learning standards, and assess and develop employees' knowledge regularly. The size of the company doesn't matter whether it be large, medium, and small. Any kind of business can benefit from an LMS. Users can access learning materials like videos, pdf, etc from anywhere with any device, and an unlimited number of times to refresh when needed. As well as an opportunity to collaborate and get together with each other during the learning process. Loyalty, motivation, and strong skills.