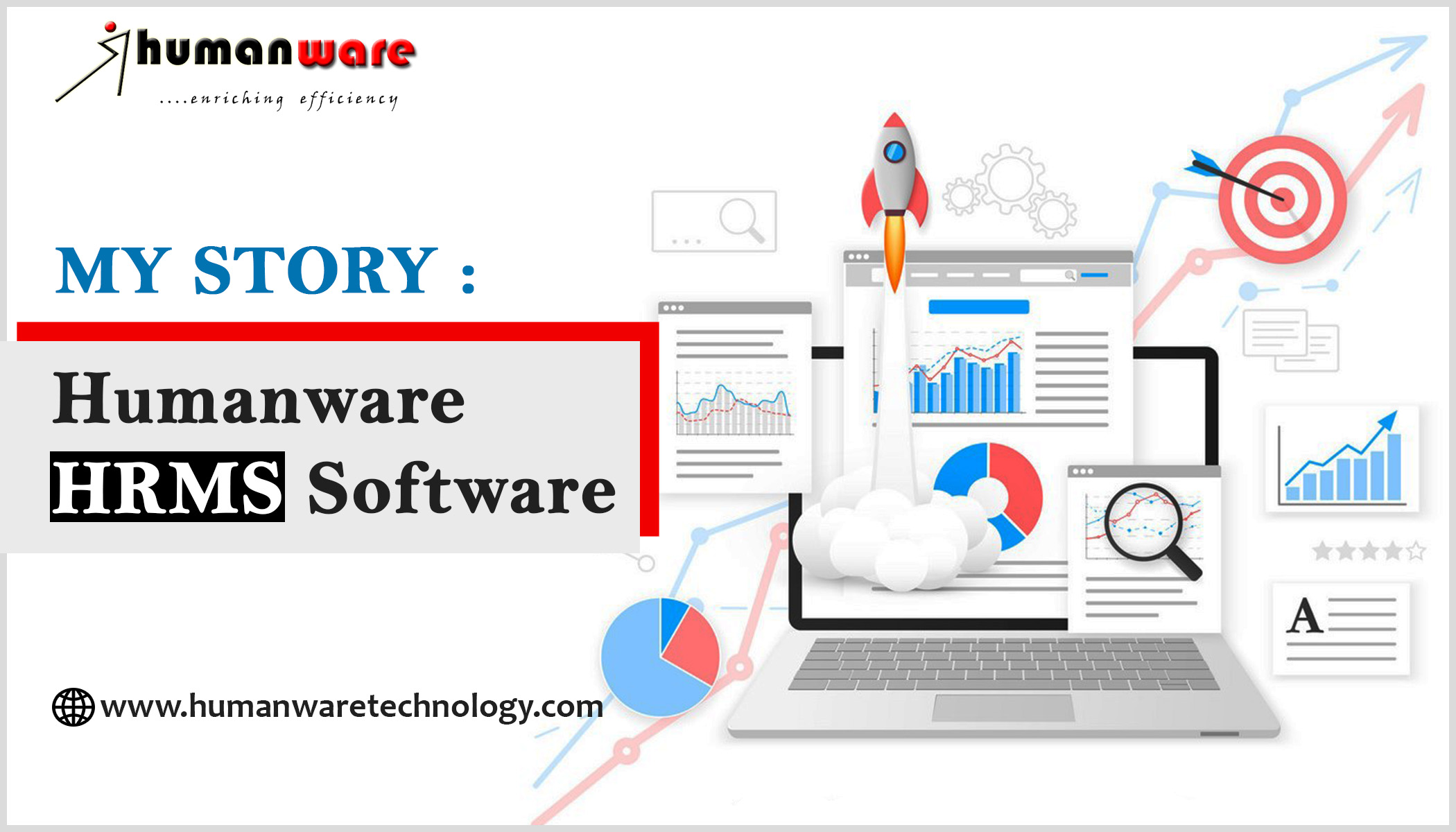 My Story : Humanware HRMS Software
Hi! This is not your common HRMS software, it's the perfect one that fulfills your expectations. But, it's the first time you are going to hear about my story in my own words.
My name is Humanware HRMS, a cloud-based HRMS Software, and this is my everyday story.
From each and every stage of the employee lifecycle, I am constantly on my toes to not only make the lives of the workforce simpler but also better for you. Be it Day-1 or the last working day of an employee in the organization, I am a constant companion throughout the journey for them. Such is my scope of work and the immeasurable need in an organization. That's why organizations always run after making advancements in the overall HR technology and focus greatly on my up-gradation.
If you go and search for the best HR software of my kind available in the market, it consists of the following integrated software that helps in facilitating all-inclusive HR activity:
Recruitment Management Software
Attendance Management Software
Performance Management Software
Payroll Management Software
Employee Engagement Software
Let me now walk you through the major daily scenarios where my mentioned HR parts are required:
When HR Needs To Hire New Employees
Whenever there is a vacant position in the company, I am the first one to come to everyone's mind. I can easily automate recruitment and hiring-related operations such as posting a job opening, delegating work fairly, sourcing candidates and sending offer letters. So, from shortlisting CVs, and updating applicant data to scheduling and organizing interviews, my recruitment module takes care of it all until a suitable employee is hired.
While Tracking Attendance Is A Challenge
Once the employees are enrolled in my system, my responsibility is to handle their time and attendance process in my system. Most of the employees come to the office punctually and regularly and nothing to keep track of the same for a fair monthly payout. There will be a tremendous hike in queries and Time and Attendance grievances. This is where my traits of the best HR software come into the scenario. Organizing leaves and holidays, shift timings/clock time and attendance data, overtime calculations, reimbursement of expenses, evaluating the number of paid days and arrears days are all a small part of my job.
In Case of Performance Assessment
Without data it is impossible for HR to manage people and organize their activities at the same time, with the data centric approach many organizations are moving towards HRMS solutions that provide a complete employee life cycle from hire to retirement. The best HRMS software.
That Time of The Month Employees Wait For
Yes, I am talking about the salary deposit! Employees of the organization trust me firmly on the payroll processing and eagerly wait for a fair and timely payout on the given day. Best payroll management software is my strongest asset because of the outstanding features. For instance, I am answerable for making payroll 100% error-free and compliant with the government norms. Besides, I give various options of a detailed structure, salary verification, acknowledging payroll queries, maintaining tax compliances, and providing payout insights.
When The Workforce Needs A Morale Boost
This one is a lesser-known fact about my 'Best HR software in India' functionalities. Commonly known as employee engagement, I make sure that the workforce of the organization feels activated to work. Out of the many ways, amplifying human interactions, making employees feel valued, and maintaining happiness at the workplace through mood bots, badges, and rewards and recognition are some of my biggest employee engagement techniques.
Thus, I'm an all-in-one package and a one-stop solution for anyone looking to enhance the overall HR efficiency contact us at sales@hwtpl.com.