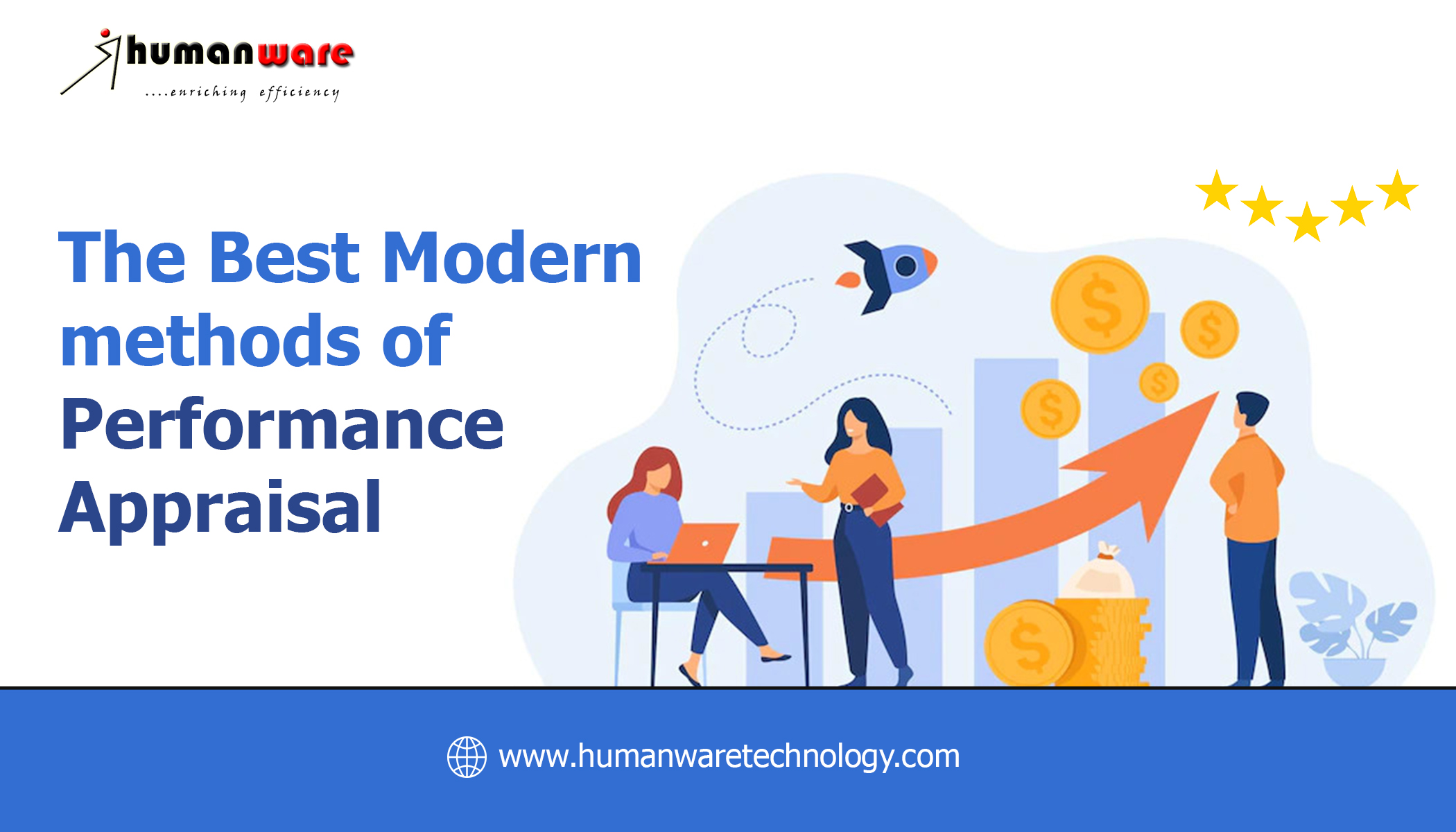 To boost employee productivity and improve their performance appraisal process is important along with reward and recognition. Performance management is super important, not only because it is the determining factor in an employee's increment but also because it can evaluate an employee's skills, strengths, and shortcomings accurately. However, performance appraisal is rarely used since existing performance appraisal methods fail to internalize employee performance results.
A performance appraisal is also known as performance evaluation, performance review or employee appraisal. All companies use performance appraisals to discover which employees have contributed the most to the company's growth and reward their high-achieving. However, the performance appraisal is rarely put together to prevent performance appraisals from becoming empty buzzwords. HR managers need to revamp their existing process and try implementing the following.
1. Management by Objectives (MBO)
Management by objectives is the method of evaluation where managers and employees together identify, plan, organize and communicate the objectives to focus on during a specific evaluation period. After setting clear goals, managers and their subordinates periodically discuss progress to monitor and discuss compensation for achieving set goals. This performance appraisal method is used to effectively align broad organizational goals with employee goals while validating the goals using the SMART method to see if the set goal is specific, measurable, achievable, realistic and urgent. At the end of the review period, employees are judged on their results. Success is rewarded with a promotion and a pay rise while failure is dealt with by a transfer or further training. This process usually puts more emphasis on tangible goals and intangible aspects like interpersonal skills, commitment etc are often overlooked.
Implementing Management by Objectives (MBO)
Every manager must have at least 5 goals expressed in specific, measurable terms.
Managers or HOD can propose their goals in writing to individuals, which will be finalized after review.
Each goal needs to include a clear description and a plan path to accomplish it.
Determine how progress will be measured and how frequently with minimum quarterly.
Dressing up the list of corrective measures that will be awarded if the progress is not made in accordance with future planning.
Ensure that goals at each level are related to the organizational objectives and levels above and below
2. 360-Degree Feedback
360 degree feedback is a multi-dimensional performance appraisal method that evaluates an employee using feedback collected from the employee's circle of influence, i.e. managers, co-workers, customers and direct reports.This method will not only eliminate bias in performance reviews, but also provide a clear understanding of an individual's competence.This appraisal method has five Self-assessment is above all an essential element, which gives employees the opportunity to review their performance and understand their strengths and weaknesses.Second is managerial reviews done by managers are part of the traditional and basic form of appraisals. Third is Peer reviews Leaving the board with hierarchies, colleagues gain a unique perspective on the employee's performance, making them the most relevant evaluator. Last but not least is Customer or client reviews. The customer component of this phase can include internal customers, such as product users within the organization, or external customers who are not part of the company but who regularly interact with that specific employee.
Implementing 360-Degree Feedback
Establish and Map Out Rules of the Road for feedback.
Create groups based on peers, manager and client if possible.
Choose the rating system which is quick and easy to review.
Collect feedback and analyze the review
3. Behaviorally Anchored Rating Scale (BARS)
Behavior-based rating scales bring qualitative and quantitative benefits to a performance appraisal process. BARS compares employee performance to specific behavioral examples anchored in numerical ratings.Each level of performance on a BAR scale is established by several BARS statements that modify common behaviors that an employee exhibits on a regular basis.These statements serve as a yardstick to measure an individual's performance against predetermined standards that apply to their role and level of work.
Implementing Behaviorally Anchored Rating Scale (BARS)
First HR creation is generation of critical incidents that depict typical workplace behavior
step two is to specific behavioral examples anchored in numerical ratings Behavior-based rating scales bring qualitative and quantitative benefits to a performance appraisal process.These statements serve as a yardstick to measure an individual's performance against predetermined standards that apply to their role and level of work.
4. Assessment Center Method
The assessment center method allows employees to have a clear view of how others perceive them and the impact this has on their performance. The main advantage of this method is that it not only assesses the current performance of an individual, but also predicts future performance at job. During the assessment, employees are asked to participate in social simulation exercises such as basket exercises, informal discussions, fact-finding exercises, decision-making problems, role-playing and discussion. other exercises that guarantee success in a role. The main disadvantage of this approach is that it is a long and expensive process that is difficult to manage.
Implementing Behaviorally Anchored Rating Scale (BARS)
Using task analysis to determine the components of effective performance.
Analyze performance indicators that can be measured using this assessment center
Identify meaningful and relevant candidate behavior in the assessment process
Locate assessment techniques that can ideally elicit ideal behavioral information
Spot assessors and assessee's excluding immediate Vision
Accommodate thorough training to assessors and reviewers
Review records and reward employee for their achievement
5. Human Resource Cost Accounting Method
Human resource cost accounting method analyzes an employee's performance through the monetary benefits employee yields to the company. It is obtained by comparing the cost of retaining an employee cost to the company and the monetary benefits an organization has ascertained from that specific employee. When an employee's performance is evaluated based on cost accounting methods, factors such as average unit value of service, quality, overhead, interpersonal relationships, and others are considered. Its heavy reliance on cost-benefit analysis and reviewer memory capacity are the downsides of the HR accounting method.
Implementing Human Resource Cost Accounting Method
Identify the gap between the market and an employee's current package
Determining the monetary and non-monetary value an employee brings on-board
List the things an employee accomplished during the review period