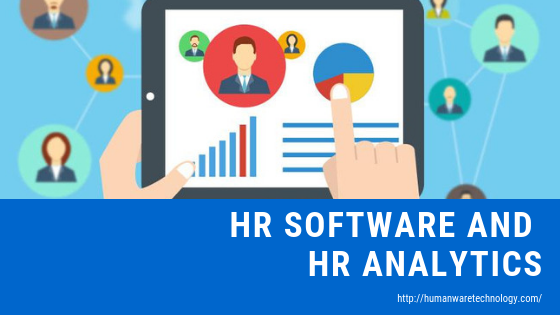 Human resources can be cited as the most critical of all the types of resources
Human resources can be cited as the most critical of all the types of resources that businesses need for the fulfillment of their missions. It is necessary that managers strive for effective management of the Human resources. These strive has led to the development of human resources software (HR software). HR Software refers to the computer programs and other operating information and processes that are designed to assist employees and employers to perform their work at full potential. The software is implemented by all types of businesses to improve their productivity, to optimize employee satisfaction, and to simplify the entire work of human resources management. It integrates recruitment, selection, workforce management, time scheduling and management, payroll solutions and strategic planning. HRMS software and HR software can be used loosely in the same context.
Functions of HR Software
HRIS stands for Human Resource Information System and helps recruiting managers to complete track of the employee's information. HRIS collects and stores data related to employees. An HR or recruiting manager can access all personal and professional information of the employee from HRIS hr software. Some advanced HRIS software also comes with additional features and modules like payroll management , time and attendance tracking.
Management of payroll
Staff recruitment and orientation
Gathering, storing, retrieval, processing, and dissemination of information
Maintaining attendance and absenteeism records
Evaluating performance
Benefits administration
Training and development
Employee scheduling
Analytics and decision making
Types of HR software
Different types of HR software have been designed to perform different human resource activities. Some of the solutions available are comprehensive enough to encompass a wide range of the functions of human resources management. However, there are solutions are specialized and can assist with few human resources activities.
The HR software solutions available in the industry fall under the following systems:
Human resources management systems (HRMS)
Human resources information system (HRIS)
Human capital management (HCM)
Applicant tracking systems (ATS)
Payroll software
HR software solutions may be designed to be On-premises or Cloud based. On-premises HR software is one that can be installed on individual computers and restricted to a small network within one organization. It can only be accessed and used from the individual computers on which it was installed. On-premises HR software is more secure and cheaper compared to Cloud based software.
Cloud based HR software can be set up on devices that can access internet using logins, thus making it more flexible and more mobile. This type of software promotes convenience for mobile workers, although it can also enable employees in any other industry to access their personal information and make alterations if self-service options are available. Many organizations today use this type of HR software.
Potential issues with HR software
1. Scheduling inefficiency. As much as they have reduced dependence on human effort, HR systems still need some input of human skills in order for them to work effectively. Automating the management of workforce creates many benefits especially to large and busy teams, although they may also cause serious errors that may not be easy to fix.
2. Change management. HR systems have not been applied seriously in change management. This deficiency has derailed the best initiatives that drive the change process. HR software has the potential of providing the insight required to prevent problems, but is not helpful in examining their actual impact on the organization.
3. Privacy concerns. Breach on organizational privacy is common with the use of HR systems. This is because the work of employees can be screened in detail, and this may provide and opportunity for misuse or other unethical practice.
Latest trends in HR software
1. Gamification. Most of the latest HR systems come with a gamification toolkit. This is the application of game playing in HR activities in order to encourage engagement that optimizes the performance of the system.
2. Video conferencing. Modern HR systems enable online interviewing of applicants during recruitment. With this, the recruitment process becomes more transparent, less expensive, and saves time.
3. Mobile HR management. Most of the latest HR systems are available on all devices and operating systems. HR managers derive a lot of convenience by using mobile devices to run their operations.
HR Software takes you a step ahead in improving decision making, and does so competitively in terms of price and time. It is a milestone in the development of human resource management, and it has also become a source of competitive advantage for organizations.