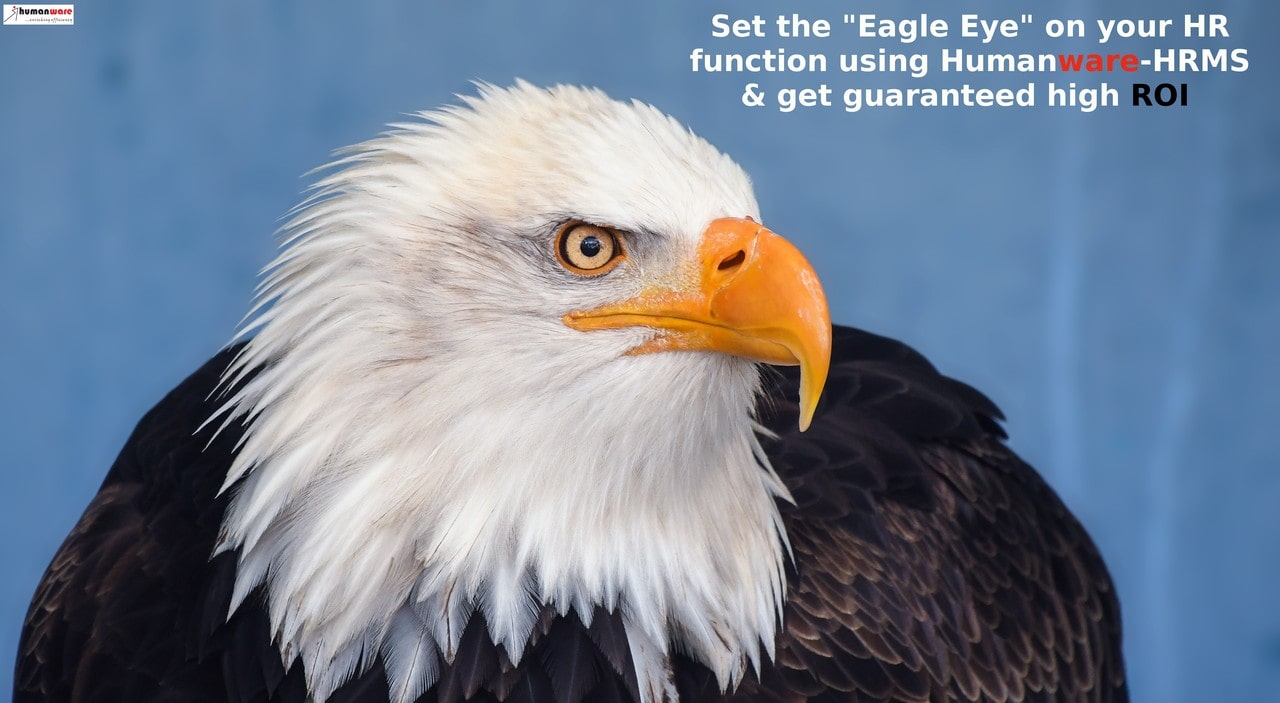 Developing your "Eagle Eye" abilities is supreme to success in the new digital business environment!!!
Over the past decade, HR has made considerable progress in the use of technology and process improvements to help reduce costs and improve operating effectiveness. HR can be an important value creator in business. Our HR advisory professional experience beneficial to clients in following order
The HR software solutions available in the industry fall under the following systems:
Optimize human resource transactional and operational processes
Expand nearer alignment between Human Resources strategy and overall organization business strategy
Better match human resource skills and capabilities to complex business requirements
Use AI, predictive analytics and BI to correlate the effectiveness of the HR function with business results
The purpose of Humanware HR software solutions come in various specialties for instance, administration, benefits, employee management, learning management, performance management, recruiting, talent management, training, and workforce management. Whether you're a small business or a multinational company, nearly every organisation will benefit from using a specialist HR system.
Today, Humanware-HRMS available to optimize every process – from hire to retire. Our solution goes beyond the basics of HR, payroll, and benefit administration. Now, organization can take advantage of our HRMS applications to manage and deploy people when and where it makes sense for the business, while attracting, training, and nurturing the best talent. Transforming human resources is top of mind for today's CEO's. In order to execute their business strategy, they must align with the right talent strategy. Yes, our HRMS solutions enable the mobility, analytics capabilities, or centralized and speedy access to relevant information needed to do so and demanded by today's multi-generational socially-savvy workforce. Humanware-HRMS ties people strategy to business strategy with workflows, content, insights and expertise that directly impacts business results and drives company success.
We help organizations achieve high returns on investment with our HRMS solutions through an unmatched combination of industry and functional expertise, skilled professionals who deliver strategy, implementation, upgrade and application outsourcing solutions across the entire Humanware-HRMS.
Our goal and focus is your success through Excellence, Delivery, Quality, Time and Cost. Also we will focus on "speed-to-value," with implementation times focused on getting you set up quickly to eliminate paperwork, streamline your business processes and engage you're most important asset: Your People.