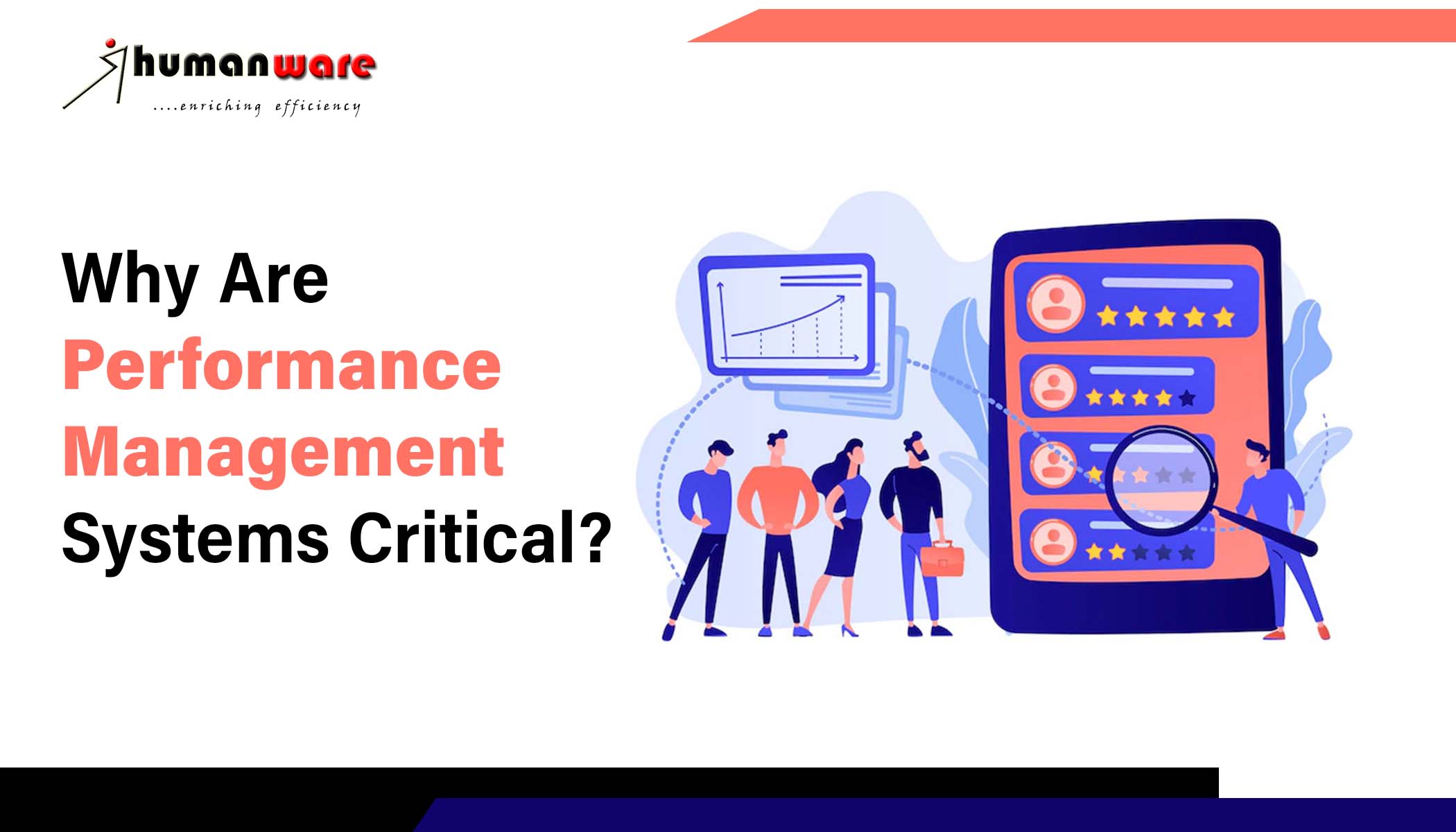 Why Are Performance Management Systems Critical?
Performance management system can help organizations to achieve their desired goal. But the question is how this article will give you a complete understanding of what a Performance management system is? How can a Performance management system help? What are the different types of performance management? and much more.
What is a performance management system?
A performance management system helps to continuously track and analyze employee performance. performance management not only ensures that employees are working effectively toward aligned organizational goals, but they help to develop their talent toward performance optimality. Certain features within an effective performance management system help to stay on top of employee performance to continuously motivate and engage them, which reduces turnover and maximizes outcomes.
Types of a Performance Management
General Appraisal
It is an ongoing communication between the manager and the individual throughout the year. At the end of the year, the manager and the individual will hold a meeting and determine if the pre-set goals and objectives were met. Then, the manager provides feedback and allocates new goals.
360-Degree Appraisal
360 Degree Feedback is a process in which employees receive feedback from the people who work around them. This typically includes the employee's manager, peers, and direct reporting or in some cases it can be the customer also.
Technological Performance Appraisal
Technological performance evaluation is more about technical competence than other skills, as these employees have specialized tasks. They are judged on specific skills, the amount of work they produce, and a variety of other tasks.
Employee Self-Assessment
In many industries, professionals may write self-evaluations to discuss their performance with managers. Also known as a self-assessment or self-evaluation, a self-appraisal can help you review your achievements, productivity and weaknesses and guide you to plan a path for career development.
Sales Performance Appraisal
Sales performance appraisal is used to evaluate a salesperson based on their skills and achievements of sales goals set previously. Sales people are usually given yearly and monthly sales goals to meet for the company.
Why performance management system?
Top organizations now need an ongoing approach to performance management that prioritizes ongoing performance conversations to capture real-time data and progress. In fact, around 84.06% of organizations reinvented their performance management process to be more seamless. It's clear that new-age workplaces need a modern performance management system to adapt, improve, and drive performance, rather than simply measuring it. The modern organization is rapidly changing, is complex and faces different challenges than previous ones. While production and production are important measures of a company's success, innovation, communication and adaptability are essential. That's why taking an yearly, irregular approach to performance management is no longer effective.
Continuous performance tracking
65% of the organization still uses annual reviews on ongoing performance. This traditional approach to annual performance reviews involves a lengthy formal review that takes place once or twice a year. During this review, an employee's performance over the past six to twelve months is assessed and future goals or objectives are set. Although still very common, annual performance reviews are not an effective performance management process. Given the amount of paperwork involved and the formal, retrograde nature of appraisals, they are also universally hated by managers and employees. On the other hand, continuous performance management involves regular review meetings throughout the year, combined with frequent real-time feedback, with the aim of continuously improving performance. Today performance management has taken off in recent years as technology advances and our understanding of human psychology and motivation. Additionally, companies recognize the inherent problems with annual reviews and are eager to adopt new ways of managing their talent. But why is performance management important? Why is it essential to monitor the team? What is performance management for?
Performance Review
The employee performance appraisal system of all organizations is extremely complex. Examination methods must keep pace with the rapidly changing business environment. Employee performance management solutions are helpful in this situation. Monthly performance reviews are facilitated using performance management software. Rather than being set at the beginning of the year, the objectives are flexible and can be revised at any time. The program also sends email notifications when actionable milestones are reached.
Improve Employee Engagement
Performance management software simplifies information acquisition. This can help you identify your most productive team. By collecting real-time data, this program will track performance. The whole system would help managers reward the employee who did the most and identify others who need more training to improve their performance. Small businesses can use automated performance management software to increase employee engagement, productivity, and growth. By accelerating development and innovation through digital performance management.
Towards Business Strategy
The responsibilities assigned to the staff are constantly linked with company plans, thanks to performance management software and a performance management technique. Each individual in a small firm is essential, and it is simpler to recognize their strengths to achieve individual goals and connect them with company goals. Individual objectives are created, and procedures are prioritized with a modern performance management system. employees become more engaged and driven to attain the allocated goal when they understand how their performance relates to the larger corporate goals.
What Humanware HRMS can do for you
With the modern approach to change employee experience of using HRMS software. From hire to rehire humanware HRMS software is a complete HRMS solution. But for now let's consider what your performance management goals and needs are. What do you hope to gain from the software? Aligning goals with the organization, Communicating expectations and accountabilities, Developing and coaching employees, Engaging and retaining top talent Motivating employees toward success, Promoting critical thinking, agility and innovation Humanware HRMS is all that you need to manage your entire employee life cycle on a single platform without any hassle.