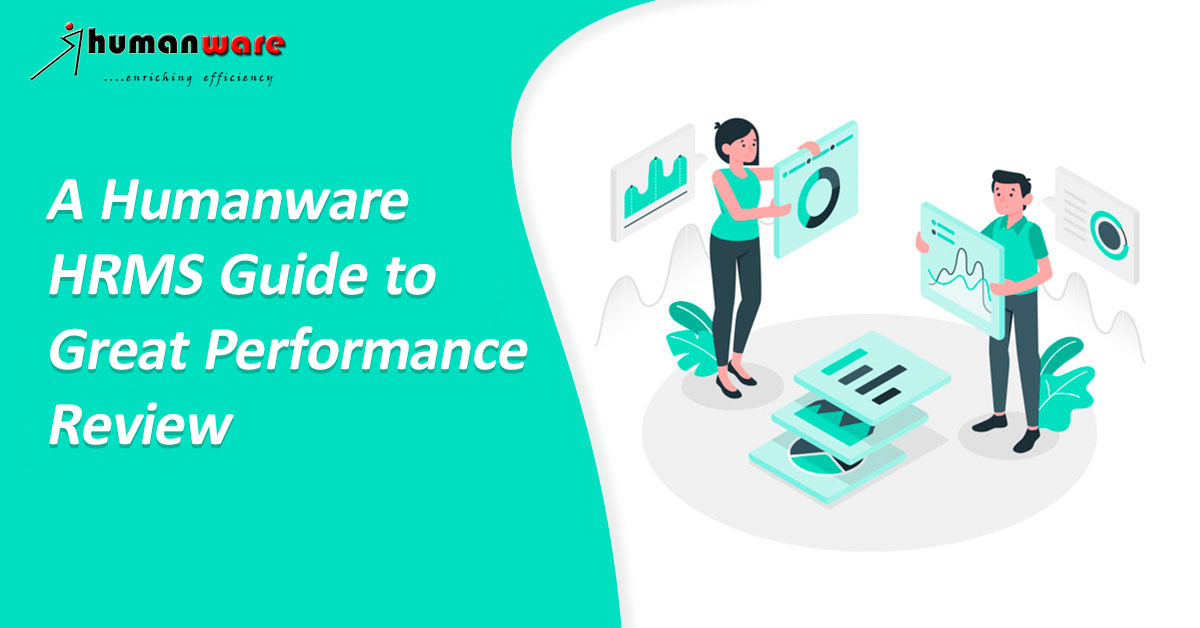 A Humanware HRMS Guide to Great Performance Review
Organizations use employee performance appraisal as a tool to determine the productivity of employee goals and provide feedback against these goals. Employees' performance is an vital factor in an organization's ability to meet its objectives.
Appraisals often cause stress, anxiety amongst employees. It is one of the most feared tasks that employees and their managers go through. 90% of appraisals are painful and don't work as per expectations and do not yield the desired employee behavioural changes. They produce an extremely low number of performers.
Automation of Performance Management System makes one of the most complex human capital processes a lot easier to implement and effective. Having an robotic and well-structured performance appraisal system makes it easier for managers to
Provide frequent feedbacks
Track employee goal achievements and progress
Identify training needs for each employee
Get reports and analytics
Identify top and low performers
Well informed decision making
To be able to contribute towards company's productivity
The Performance Management system has a large scale flow of documentation which needs to be accessed by different parties. Automation helps not only in reducing the chaos, but also helps in flowing information as per defined system. Every employee can also electronically access the necessary data and information without hassle.
Humanware Automated Performance Management systems allow employees to create, store and monitor their progress and help achieve their development plans. User Experience allows them to track progress for the same objectives over a period of time. Real time training inputs from managers and administrators ensures greater engagement.
When some of your employees might be billing for $500 an hour or more at work, time management becomes a crucial issue. Humanware Best HR Software allows employees to feedback related activities regularly, saving their time and thus helps generating and saving thousands of dollars of revenue.
A transparent and effective performance appraisal process improves employee-manager relationship, communication and boosts company culture. It makes an organization a great place to work at! Managers, HR and administrators need HR tools that can help them to evaluate employee performance effectively. To build a highly engaged workforce, there's a need to develop a work culture where managers and HR can focus on feedback, employee development and open communications.